Our online store is temporarily closed.
But that doesn't mean we aren't around!
Emily recently went back to full time teaching, which has made things a little busy in our house. We will still be watching our emails, so feel free to browse our site and send us an email if you are interested, just be aware we may be a little slower to respond.
Thanks for understanding!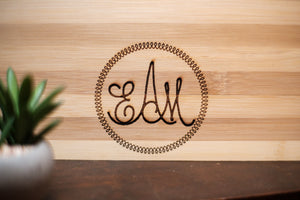 You think it- We make it
We offer a range of wooden, acrylic and metal personalized gifts.
Don't see exactly what you're looking for?
Have an idea you want brought to life?
Contact us for more customization options!